HTL GmbH is an interdisciplinary collaboration of engineers and economists. Together, we have set ourselves the goal of designing, planning and supporting the development of energy projects. Our range of services mainly comprises engineering and consulting services, coupled with project management.
The goal of the company is to ensure the smooth and reliable progress of projects through professional project management. Our core competencies lie in the assessment and optimisation of energy production systems and the planning and support of building projects in the area of conventional and innovative energy-supply solutions.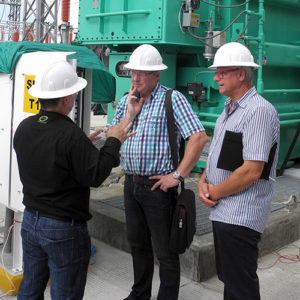 The engineering company is made up of professional planners, project managers, architects and specialists such as geologists and specialist engineers in the areas of electrotechnology, energy technology, process engineering and mechanical engineering. The target- and solution-orientated work methods are always adjusted to suit the individual challenges of the relevant projects.
HTL GmbH works closely together with the Save the Planet working group and was involved in the technological development of the KPP (Kinetik Power Plant) (Kinetik Power Plant) Feasibility studies for KPP power projects are mostly carried out in the interests of quality control, in order to ensure that the project is realisable and to determine the project management requirements in the building phase.